10 COOL T-SHIRTS FOR BACK TO SCHOOL
Top ! When I was created, I was designed as an underwear. Very quickly, I took my independence and began to be worn as a "top piece" thanks in particular to the US Army. White and plain original, today I wear all the colors and patterns possible and imaginable, which makes me an essential basic of the male wardrobe. I know several variations and I can be worn anytime, anywhere and I have even been considered as a sign of protest, especially in the 60s / 70s. I am, I am … the t-shirt! If you had found the answer, well done, we congratulate you (but do not expect that you will be offered "the encyclopedia of the animal world in three volumes" as this good Julien would have done). It is therefore of this so emblematic piece of our wardrobe that we will be talking about today. But instead of offering you classic models, we wanted to bring a little originality to this fall. Here are 10 cool models for September:
Bask in the sun
And we start this article with a rather atypical model for Bask in the sun . Known for its sober pieces (but sometimes colored in pretty bright shades), the Basque brand plays on originality by adorning it with a very special print. Indeed, the latter was directed by Sara Boffelli and represents, among other things, a moray eel (you know, the fish with a nightmarish face that sneaks into the rocks). A well thought-out tee, sober but not too much, original but not too much.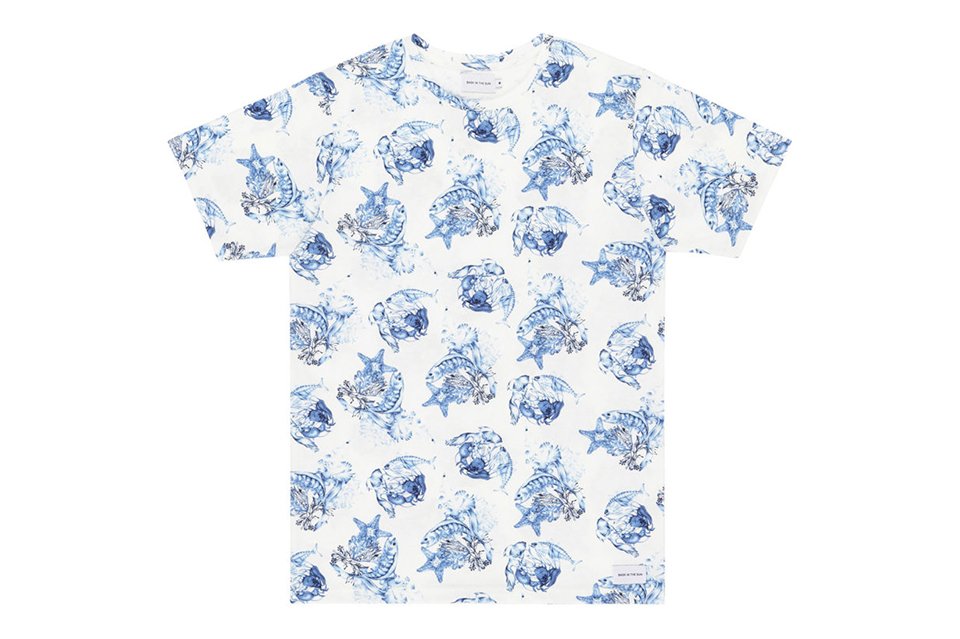 White MURENE
T-shirt
: 44 €

Olow
Since its creation in 2006, Olow has tended to offer a very particular vision of fashion. Seeing itself more as a creative label than a brand in its own right, it has always made it a point of honor to have artists' works produced on its pieces. And of course, it is mainly his t-shirts that are dressed in original creations. This piece is no exception to the rule and is adorned with a production by Elenia Beretta, an Italian illustrator. A bottle of Pastaga and pétanque balls, no doubt, this t-shirt comes from the South!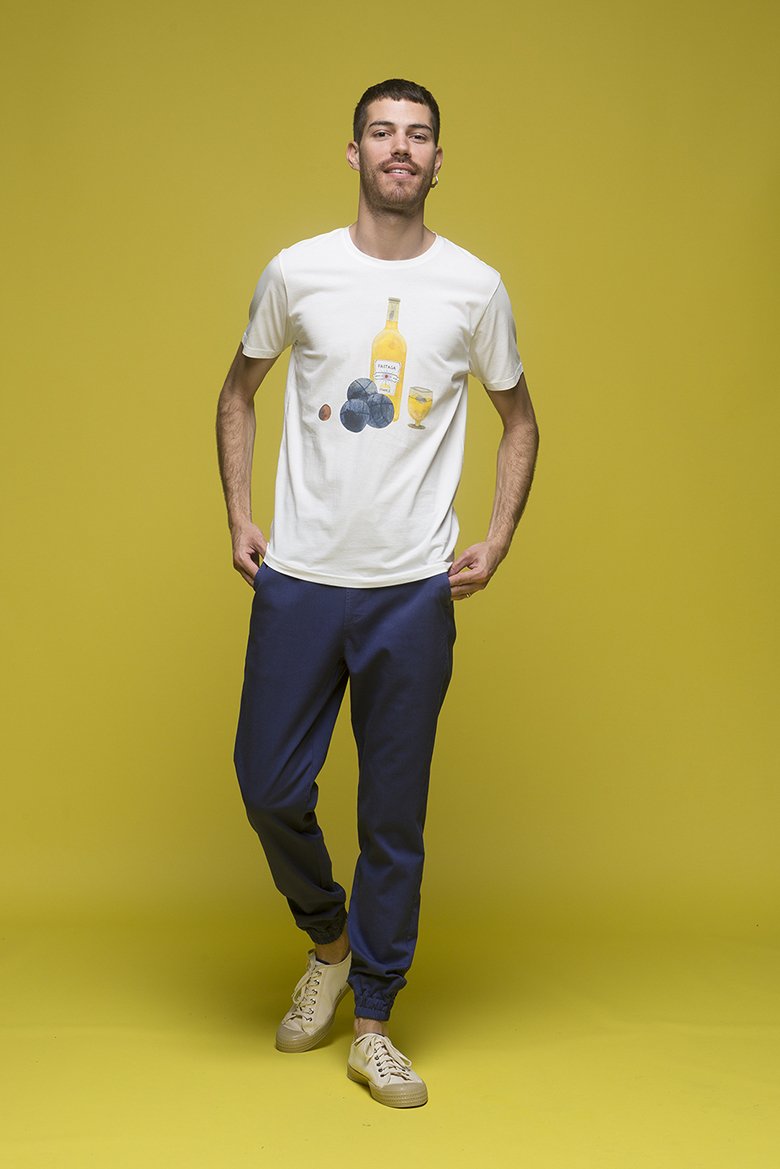 Pastaga
T-shirt
:
40 €
28 €
The French Brief
When it was launched in 2011, Le Slip Français had a clear and precise objective: to produce men's underwear entirely in France. The brand is then single-product and therefore only offers one slip (which is rather consistent with its name, it must be admitted). With immediate success helping, she quickly developed her offer and produced boxer shorts, boxers, socks and a collection for women as well as ready-to-wear, all with the same perspective: to make the entire collection in France. . An "upgraded" version of the brand's classic Jean, this Jean F is dressed in a creation by Charlotte Molas (a French illustrator) which includes all of the major buildings and places in Paris.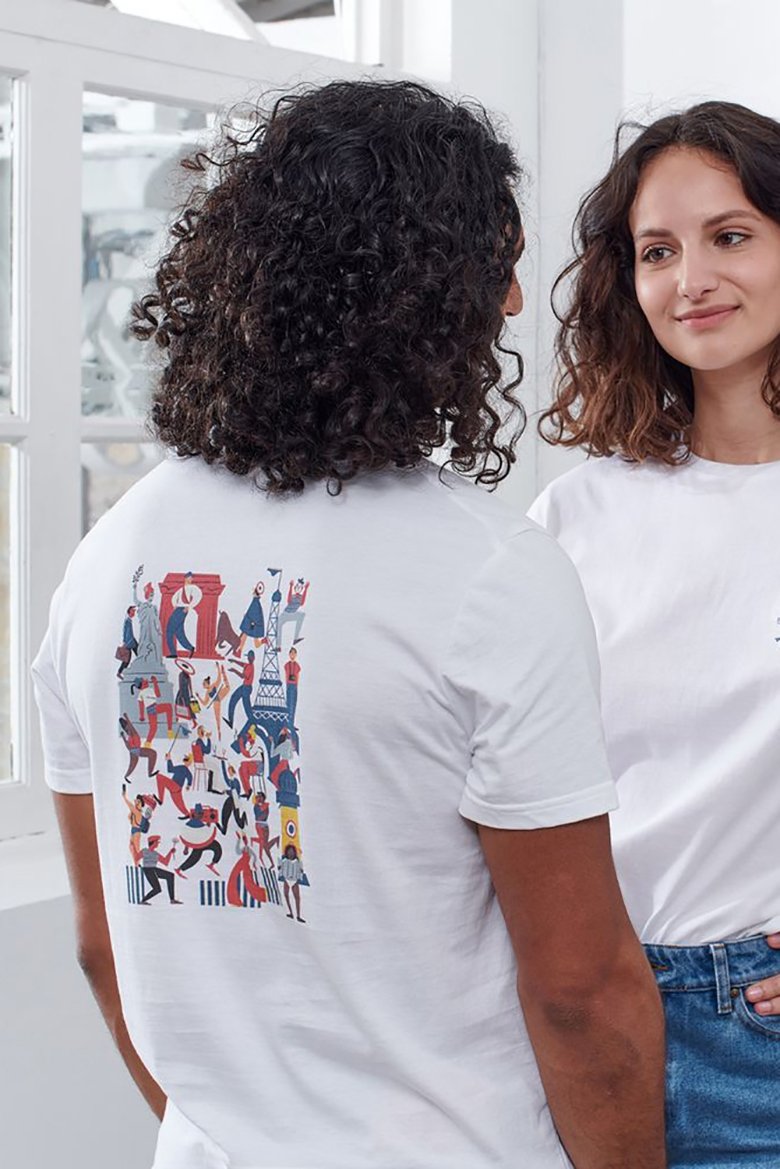 Jean F Paris
T-shirt
: 65 €
Nicce
It's hard to get past the vintage trend lately . If this movement affects almost all styles, it is especially in street culture that it is most present. And you only have to see the enthusiasm for re-editions of "OG" models of certain sneakers to realize this. The t-shirt is obviously not left out and revives the aesthetics of the 80s / 90s. This is the case with this Nicce model, which uses the pattern of lines of different sizes and colors that can be found regularly on vintage t-shirts . A must have if retro (no car, eh!) Is your hobby!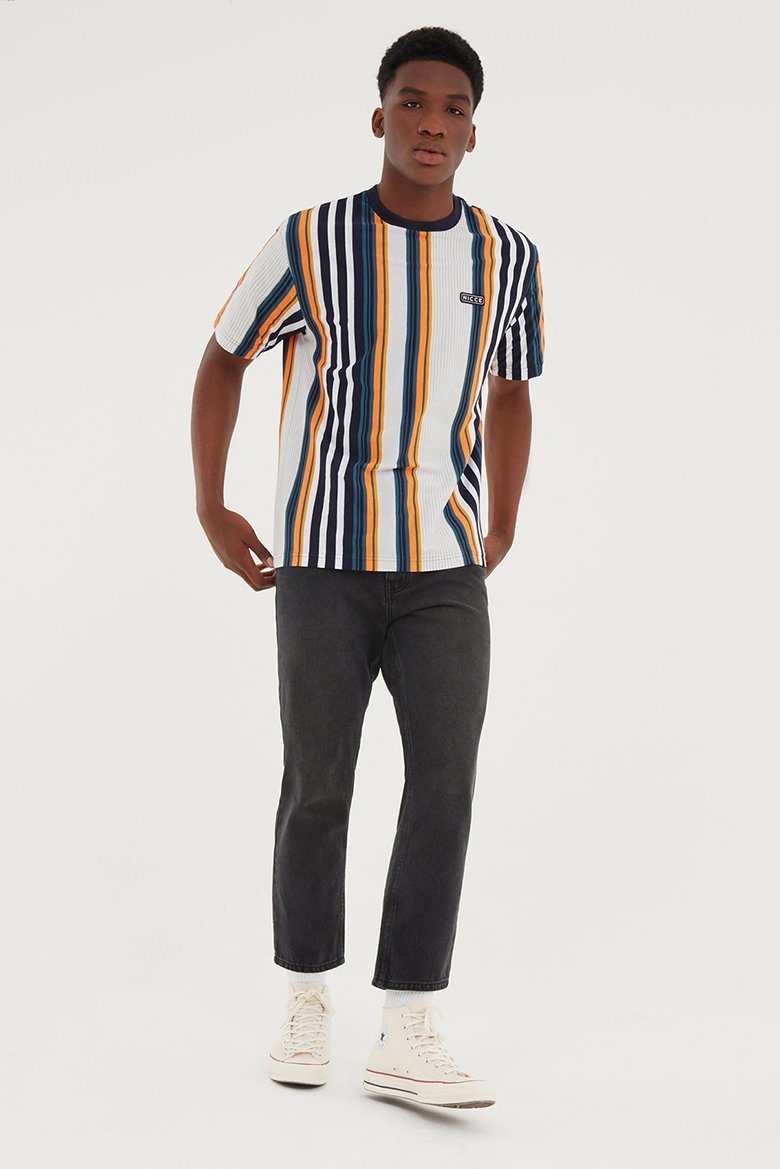 Nicce
T-shirt
: € 34.99
Quiksilver
Madeleine de Proust alert. If you are a kid from the 80s / 90s, there is no doubt that you have worn a piece of the Australian label at least once. Personally, when I was 8/9 years old, I swore by Quiksilver . If I took a long time to understand that her logo was the association of a wave and a mountain (to signify her love for board sports), I have always appreciated the "coolness" that she could. clear. More than 20 years later, I rediscover her and realize that she has remained in this state of mind, without falling into the ridiculous (or worse, the caricature of herself). And with its slightly faded canvas and its very 70s flocking, this "Original Golden Daze" is indeed proof.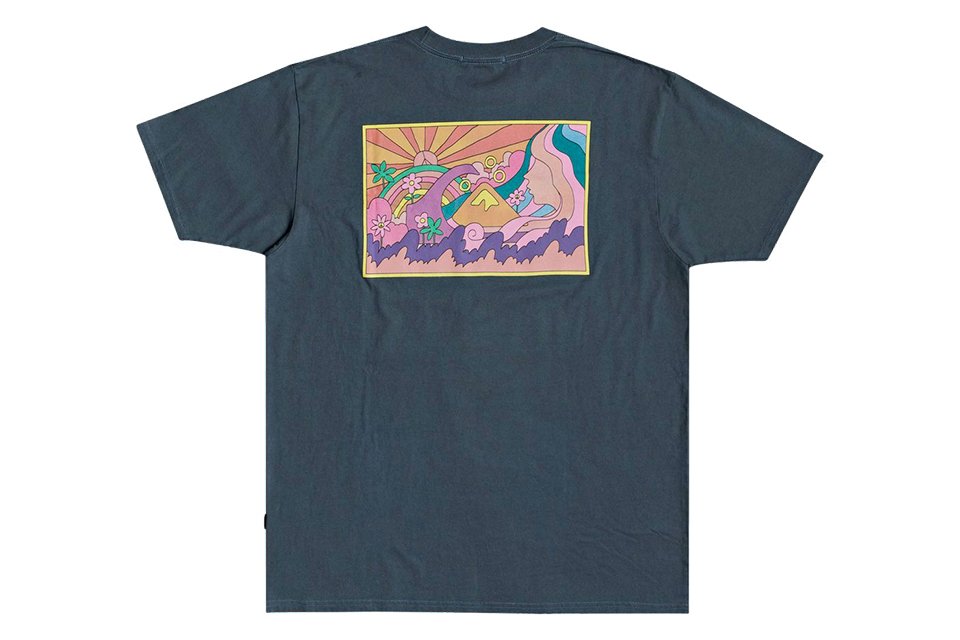 Original Golden Daze
T-shirt
: € 28.99
Four hundred fifteen
We've been following Quatre Hundred Fifteen for a while . The oldest among you will perhaps remember the t-shirt that we made in collaboration with the brand in 2014. Anyway, Quatre Cent Quinze has specialized since 2011 in making of graphic t-shirts. Drawing her inspiration from different universes such as music, painting, cinema or poetry, she strives to offer offbeat pieces. Loving the diversion, she often has fun modifying works of art, poems or photos. Here is the logo of the Toy Story animated film (as well as the wallpaper from Andy's bedroom) that dresses the t-shirt.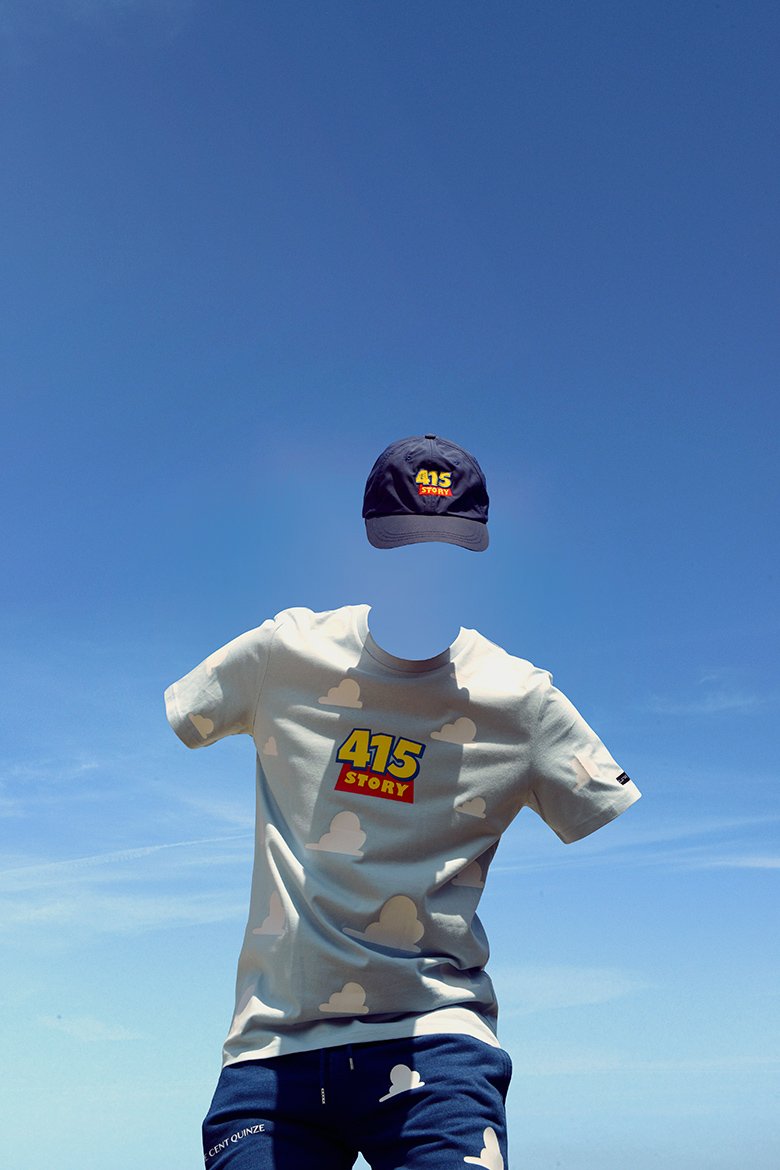 415 Story
t-shirt
: 45 €
Percival
Without a doubt, Percival is one of the favorite brands of a good part of the team. Since 2010, the pitch of the London brand has been simple: to offer classics of the male wardrobe while revisiting them slightly. And when you dwell on her line of t-shirts, you quickly understand her way of doing things. Indeed, rather than placing his logo (a key) on the chest, on the heart side, as is traditionally done, Percival preferred to embroider different things such as a cosmonaut, a bonsai or even a T-rex (just that!) . And considering the number of different patterns, it is really difficult to choose! For the article, it is an old television set (a Magnavox if I'm not mistaken) that we chose. We invite you to discover the others!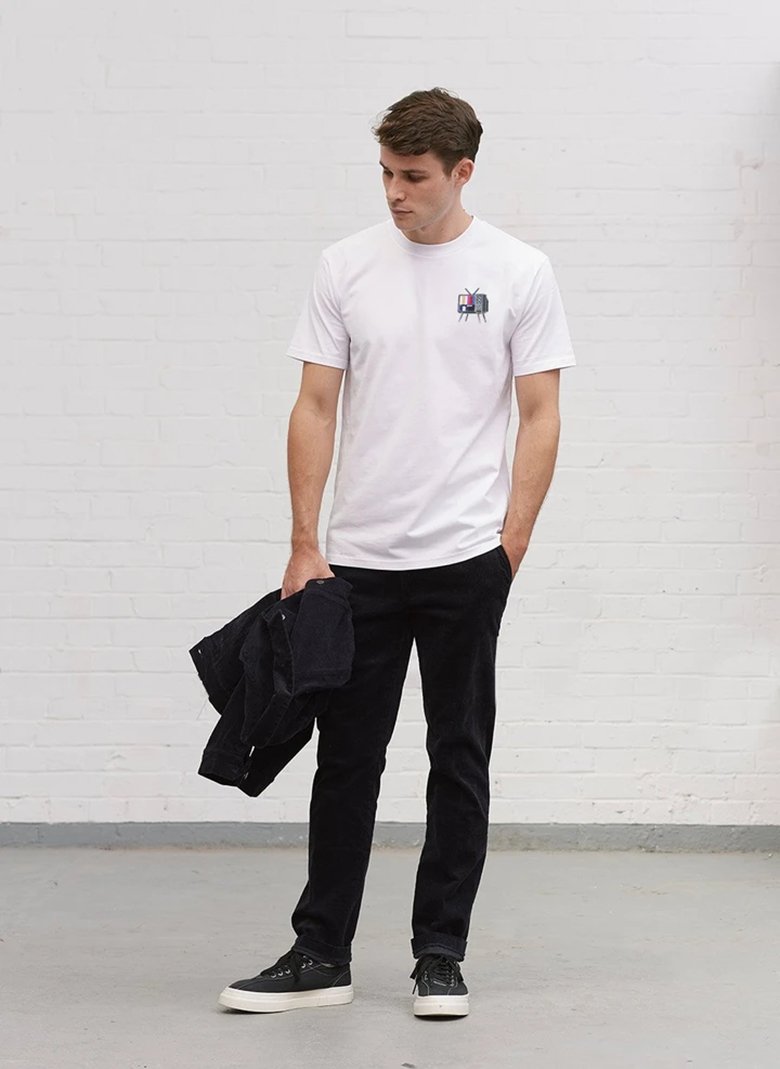 Test Card
T-shirt
: € 43.28
Stepart
Another brand of t-shirts we 've been following for a while, Stepart . From the outset, she relies on the creation of original models in partnership with artists. And when we look at the brand's collection as a whole, we can say that there is something for everyone: surfing penguins, Santa Marias, boxers from the last century, hipster bears and so on! At the truck, it is the hijacking of a work by Paul Thurlby representing a couple of Parisians hugging each other that has seduced us.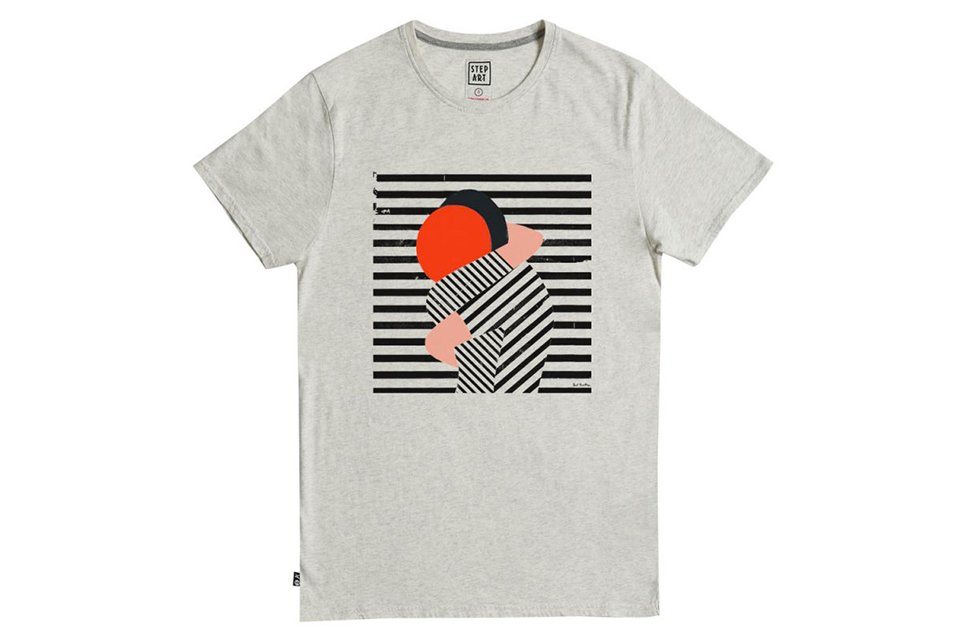 Get it on
T-shirt
: € 39
Talister
Born in the 90s, I grew up with the TV on most of the day. In fact, I followed most of the youth programs of the time, the Club Dorothée, the Minikeums and Ca cartoon in mind. It was also at this time that manga and anime began to invade French television. For me, it was love at first sight, especially with Dragon Ball Z. And apparently, it was the same for the two founders of Talister. Inspired by Japanese culture, they divert historical characters from various manga such as Shenron, Eikichi Onizuka or even Guts to integrate them into elaborate illustrations. If this may appear to be very (too) "geeky" at first glance, the printsare made with care and subtly diverted. Special mention for Mia Wallace "mangaified"!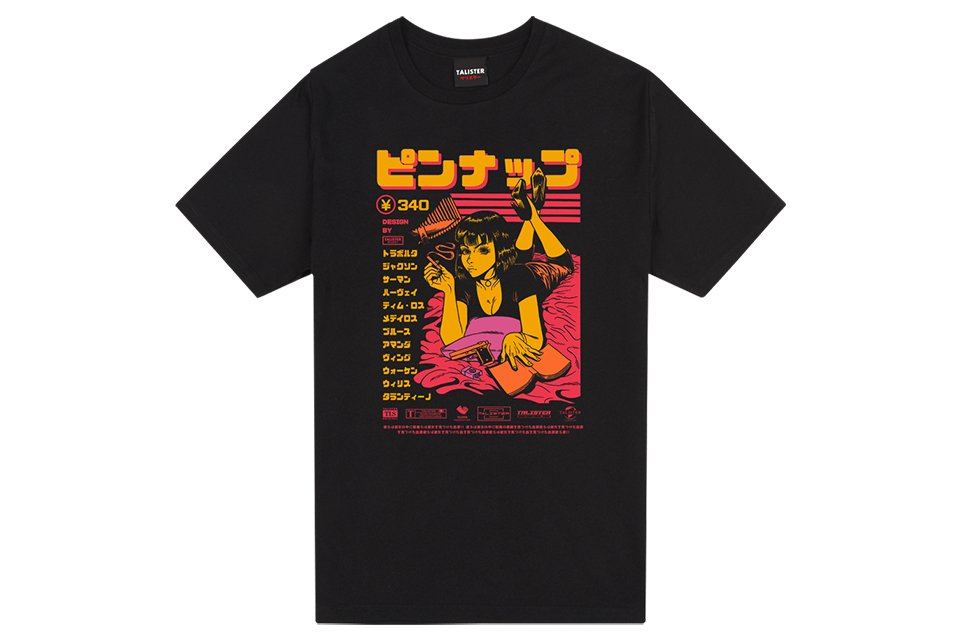 Jump Fiction
T-shirt
: 29 €
Urban Outfitters
We end with a brand clearly rooted in street culture . Launched in 1970, the American chain originally wanted to offer all kinds of parts at any price. In addition to offering different brands, she also makes her own eponymous clothing line. Quite avant-garde in the pieces it offers, it is not uncommon to find clothes with an original style. Among its large collection of t-shirts, it is this model that has caught our attention. Turquoise and ample, it is flocked on the back of an imposing negative photo. We find the latter in the middle of the chest, smaller. A piece with a strong style, which will reveal its full potential if worn effectively.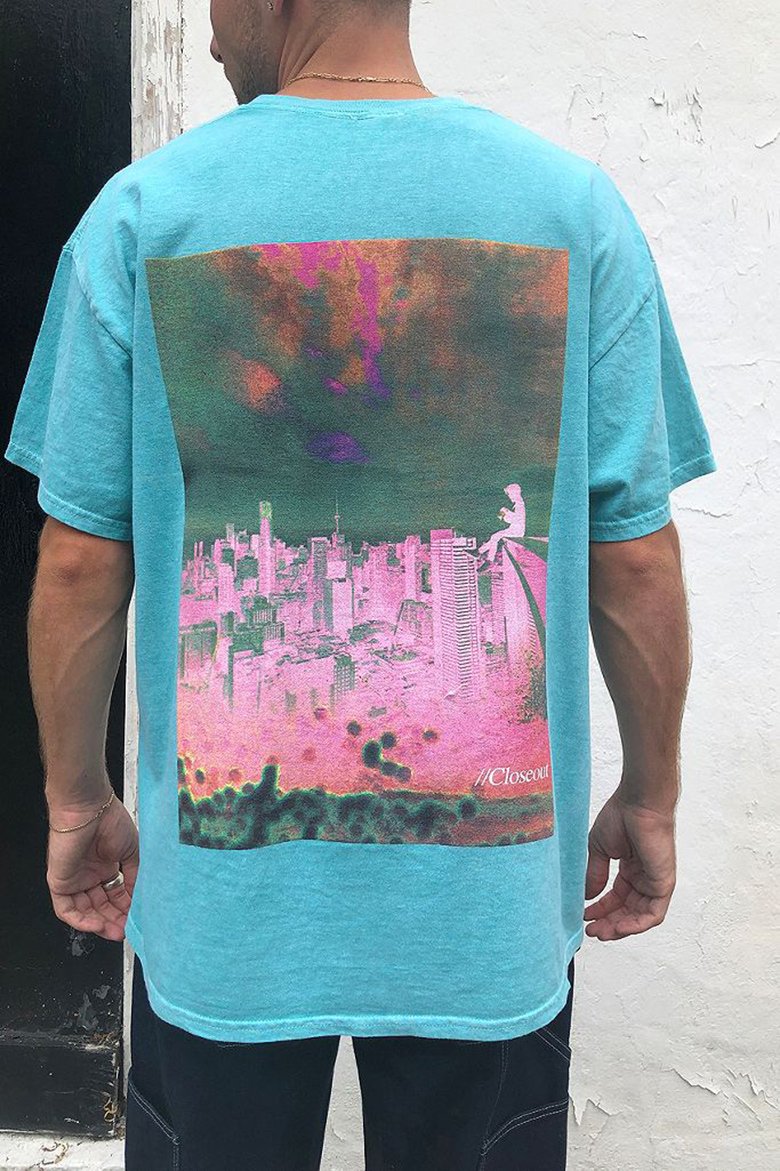 Urban Outfitters
T-shirt
: 35 €