What if Cristiano Ronaldo played for FC Barcelona one day?
According to reports, Manchester United superstar Cristiano Ronaldo has offered himself to Barcelona and has directly contacted Xavi to save him.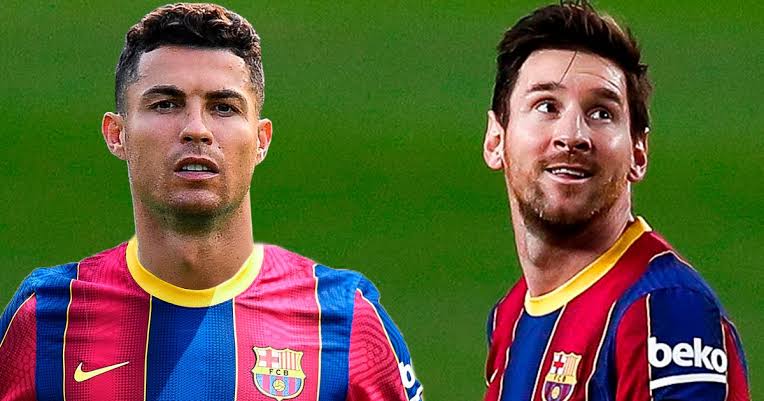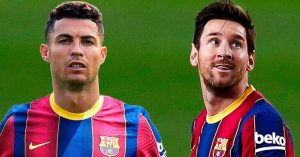 The Portuguese forward joined his old club in the Summer to win trophies, but with a manager change and an awful start to the season, Ronaldo is already wanting out.

What would have happened if Messi and Ronaldo played on the same team for the same club?
They wouldn't have fit together in the same team because although they are a bit different but their playing position are same. They would have been fighting for the same place.
Here is what C. Ronaldo said in 2015 according to the guardian report:
There are things that you kind of already have an idea, that to play one day for Barcelona would be almost impossible, or to play for another English club other than Manchester [United], it's very complicated.
But that's not 100% guaranteed. As I said before, there are no certainties in football. Everything is open, all leagues.
I may end my career here with Real Madrid. I'm just being honest. I don't know what's going to happen tomorrow. If I was 75% certain, I would say so, it wouldn't be a problem. But I have no idea.
Manchester United started the season as one of the favourites to be Premier League champions, but instead find themselves fighting for top four before Christmas. Rangnik's men played out an embarrassing draw in Monday night's match against relegation battling Newcastle United.
In addition, the stars seem to align, insofar as Cristiano Ronaldo has, according to the media, let his agent know that he is not comfortable at Old Trafford and that he already wants to leave. Blame it on a flagrant lack of understanding with Ralf Rangnick, the new coach of the Red Devils. And at the same time, Barca and Xavi Hernandez need players who can score regularly.